Upgraded Life TALKS vol. 3 Big Deal: How Health & Wellbeing Startups can Collaborate with Public Sector and Corporates?
Upgraded Life TALKS vol. 3 Big Deal: How Health & Wellbeing Startups can Collaborate with Public Sector and Corporates?
Upgraded Life TALKS vol. 3 "Big Deal" is the fantastic opportunity for startups to ask questions from the decision makers of the massive public and private sector organisations, get direct contacts of the people who could help to deliver their solution to thousands of users. Come to Upgraded Life TALKS vol. 3, learn about the current and future needs of HUS + Mehiläinen.
About HUS:  By 2020 The Hospital District of Helsinki and Uusimaa (HUS) plans to digitalise and optimise most of it's operations. What are the needs in HUS and what kind of services it might be looking for? How can your startup get one of the largest hospital in the northern hemisphere as a customer? The Hospital District of Helsinki and Uusimaa – is a Joint Authority formed by 24 municipalities. The aim is to offer patients in all member municipalities a timely and equal access to specialized medical care. Functioning as part of HUS, Helsinki University Hospital HUH is nationally responsible for treating severe and rare illnesses and ones calling for special expertise and technology.
About Mehiläinen: Mehiläinen Group is the best-known and most highly regarded private provider of health care and social services in Finland. The Group is active in various sectors of the market for privately funded health care services, as well as publicly funded health care and social services. In February 2015, Mehiläinen and Mediverkko merged to become a significant new pioneer for Finnish healthcare and social services.
Agenda:
17:30 – Registration and coffee
17:50 – Welcoming words
18:00 – Miikka Korja, Chief Innovation Officer at HUS
18:15 – Ossi Laukkanen, eHealth Director at Mehiläinen
18:30 – Panel discussion with Miikka Korja (HUS), Ossi Laukkanen (Mehiläinen) and Pasi Heiskanen (Noona healthcare). Moderated by Tiina Zilliacus.
18.50 – Networking
19:30 – Doors close
Speakers: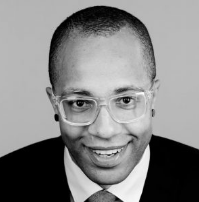 Miikka Korja
Chief Innovation Officer at HUS, The Hospital District of Helsinki and Uusimaa, MD, PhD, Neurosurgeon
Miikka Korja is Associate Professor in Neurosurgery, University of Helsinki, and Cerebrovascular consultant (MD, PhD) in one of the largest Western neurosurgical units, Helsinki University Central Hospital. Miikka has a history in basic (medical biochemistry, molecular biology and genetics) and clinical (from cross-over drug studies to population-based epidemiological studies) research. His own research focuses upon several aspects of neurosurgery including subarachnoid haemorrhage risk factors, subarachnoid haemorrhage outcome factors, risks of surgery for brain arteriovenous malformations, intracranial bypass surgeries, molecular biology of intracranial tumours, as well as patient safety and quality of care in cranial neurosurgery. Miikka is advocating for transparency in medical research and clinical medicine.

Ossi Laukkanen
eHealth Director at Mehiläinen.
Ossi Laukkanen is an eHealth innovator and a strong executor implementing innovative ideas to value adding services. Ossi is leading the eHealth development at Mehiläinen, the biggest private social and healthcare provider in Finland.
Panel moderator:

Tiina Zilliacus is serial entrepreneur, advisor, business angel and most importantly, human in technology. She has worked 20 years together with digital services, both in big corporations and small start-ups.
Panellist:

Pasi Heiskanen, COO & Co-Founder at Noona healthcare.

Pasi Heiskanen is the Chief Operating Officer and Co-founder of Noona Healthcare. He is an IT and business development professional with passion for building solutions that work in practice. Pasi combines his health industry and cancer care expertise with deep knowledge in utilizing IT and digitalization to yield value. Ramping up Noona service and Noona Healthcare as a company is his latest mile stone in this path. Pasi's mission is to build sustainable solutions for cancer hospitals in providing better care to their patients.
---
Want to learn about Upgraded Life TALKS? Read about the concept here. And remember to join us on April 25-26 2017 at Upgraded Life Festival, the biggest health & wellbeing startup event in the Nordics.
Questions? Ideas? Suggestions? Get in touch:
Bogdana Gamburg, coordinator bogdana@upgraded.fi
Liked the story? Share it!
Lapinlahdenkatu 16, Helsinki, Suomi
When
November 24, 2016
17:30 - 19:30
Where
Maria Zero One
Lapinlahdenkatu 16, Helsinki
00180 Helsinki
attendance
The OPPORTUNITY is supported by